SEA BASS MARATHON June 29th 5A.M.-3P.M.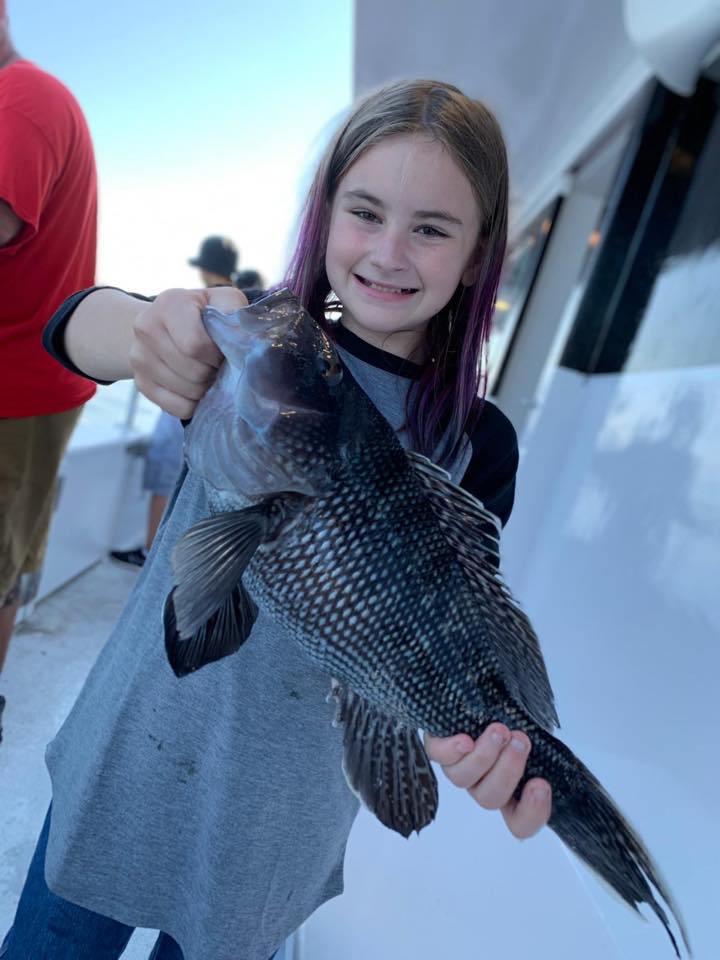 Dauer: 10 Stunden (ca.)
Produkt-Code: PV3VYL
GET YOUR 6 INCH GRUBS READY! WE ARE GOING SEA BASS FISHING! On June 29th we will be doing a marathon a sea bass trip on the hunt for knot heads! Don't miss out this trip will book FAST!
Clams and Squid strips will be provided free along with a standard sea bass rig.
Please bring 6 inch grub tails, skirts, teasers and bells and whistles that you would like. There is nothing to bright or shiny when it comes to sea bass. The more flamboyant the rig the more fish! We plan on primarily drift fishing.
Mate Danny will be bringing his line of custom tied teasers to purchase if anyone in interested in costume make teasers and skirts.
Coolers and Ice are recommended for your catch.
5 A.M.-3P.M. $125.00 per person