EVERYDAY! 7am - 3pm FULL DAY BLACKFISHING OUT OF PORT JEFFERSON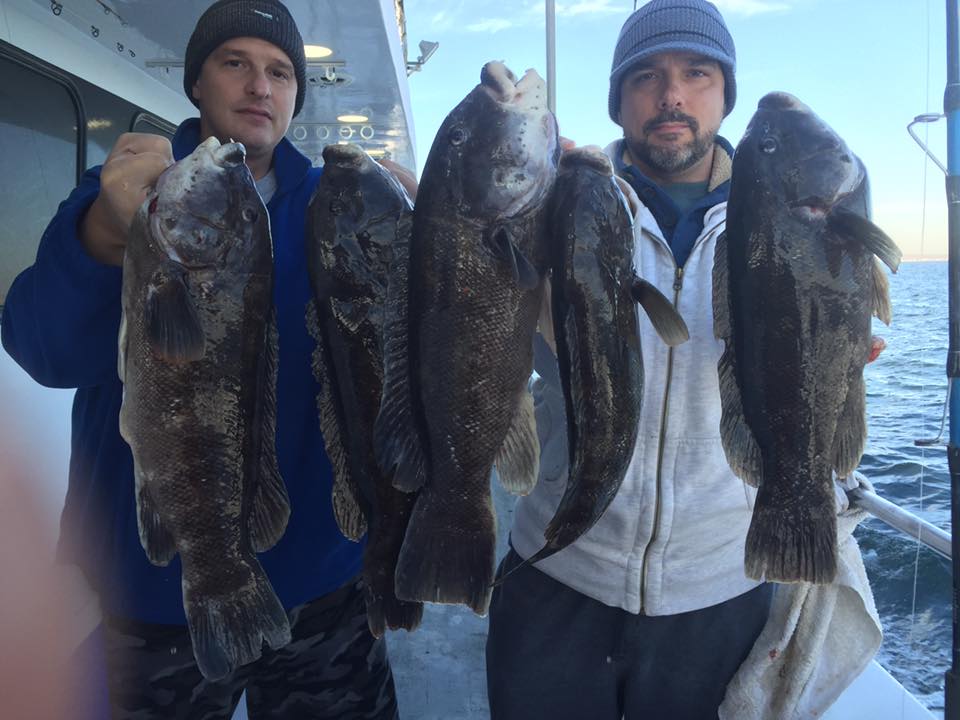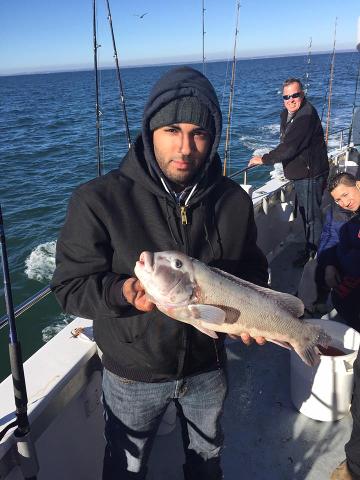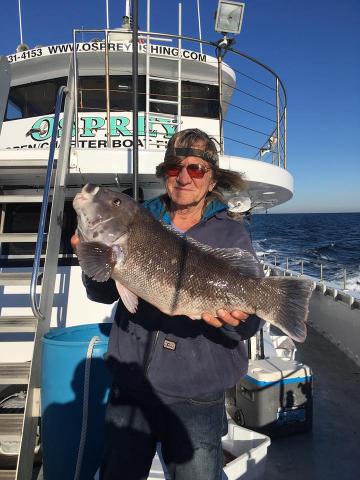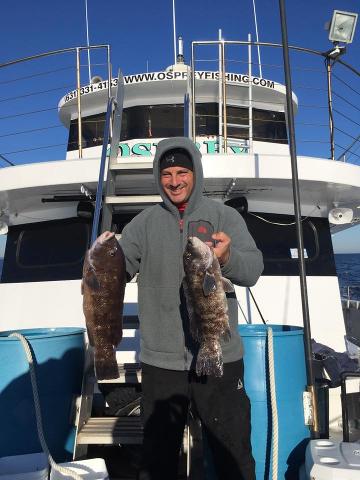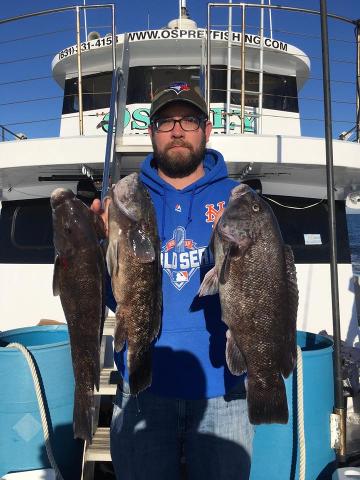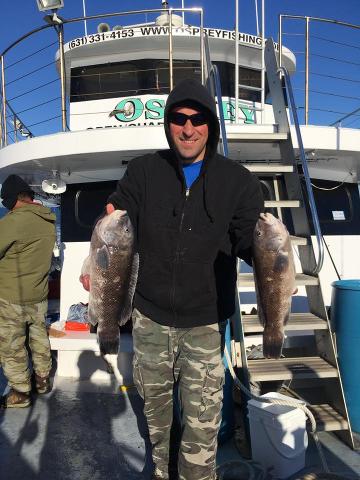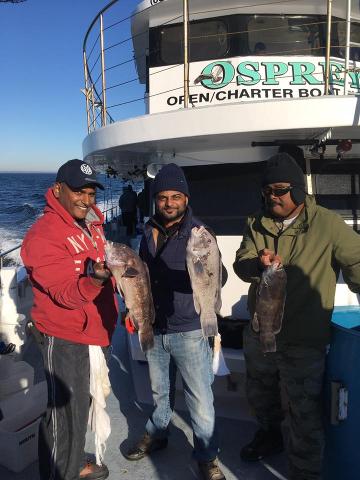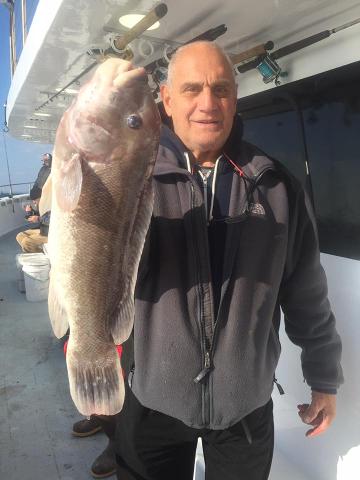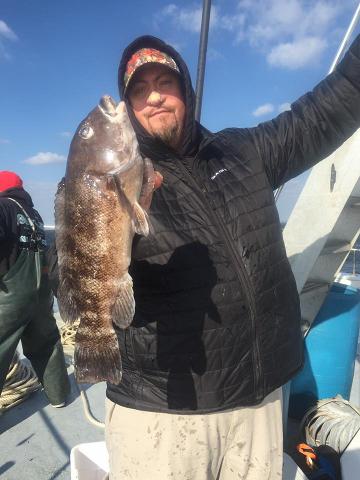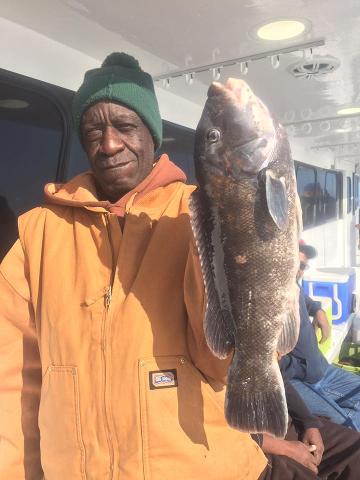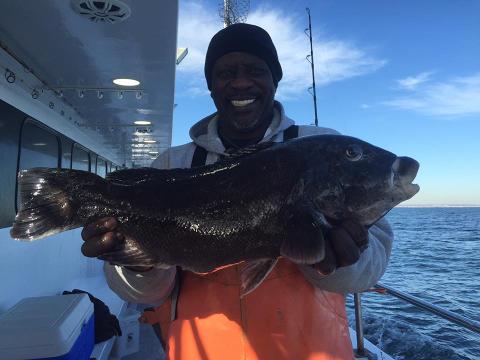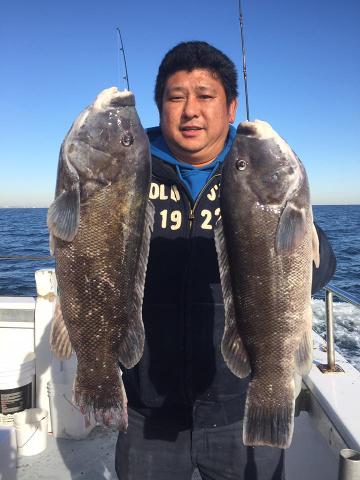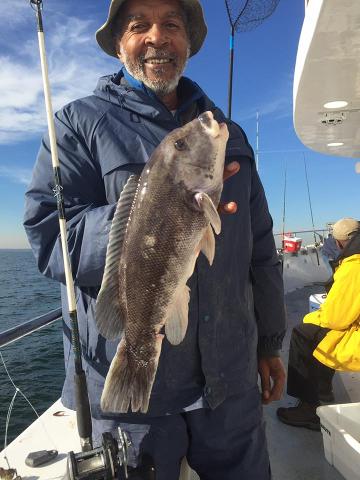 Duration: 8 Hours (approx.)
Location: Port Jefferson, New York
Product code: PJK8ZQ
Our boats leave promptly at their scheduled departure time, so
be sure to arrive 45 minute early for check-in and boarding.
*All bait, tackle and rods are included in your fare, except blackfish jigging rigs, but traditional hooks, sinkers and rigs are included. Feel free to bring your own for the shallow rock piles. Our crew is happy to assist with baiting and tying up your rigs! We will also have clams on board if anyone wants to go Porgy Fishing.
Feel free to bring along food and drinks, and make sure to bring a small cooler to take your
fillets home with you!
Things not
included:
*Tip for the crew for their services. A customary tip is 20% of
the fare. The crew will be there with you in every step of the way! They rig
your rods, bait your hooks, fillet your catch and even give you tips on how to
cook it! Our crew works incredibly long
and provides some of the highest quality service in our entire industry. Your generosity is greatly appreciated by our
crew!
*Hooks and sinkers are included, but buck tails, teasers are
not, so if you would like to use them, please bring your tackle box fully
stocked.
*Food and drinks: Although some snacks may be available for
purchase, we would advise you to pack a cooler with food and drinks and plenty
of ice the night before your trip. That way when you wake up to go fishing,
everything is packed and ready to go! The ice in your cooler is also a great way
to keep you fillets fresh for the ride home.
*Don't forget to bring your fishing rag! A fishing rag is a fisherman's best friend.
It keeps your hands clean so that rod won't slip out of your hand. If you
forget your rag, ask the crew for a bucket of water to wash your hands. They
will be more than happy to get you a hand rinsing pail.